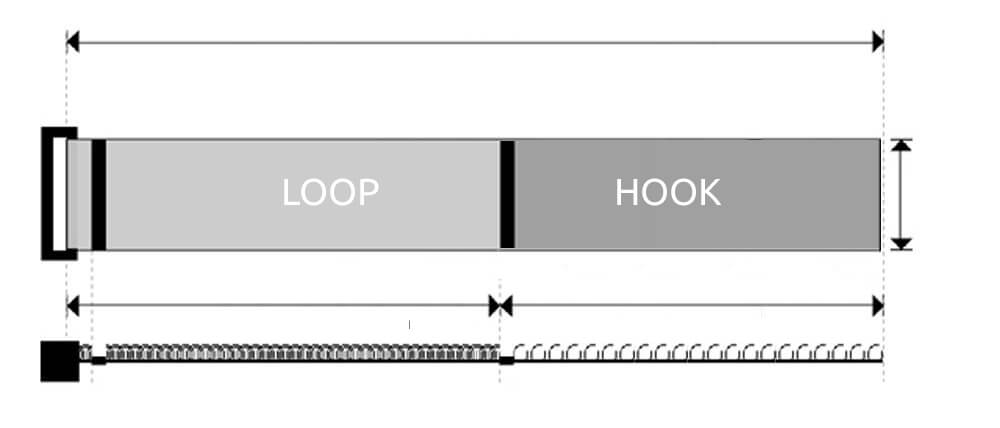 An even split ring strap with 50% Loop and 50% Hook is designed to be used so that once the items are secured the hook part of the strap can be cut back so it covers the entire length of loop, this is to allow for maximum strength and is usually available on 50mm wide straps and over, perfectly suited to heavier items that need a strong closure.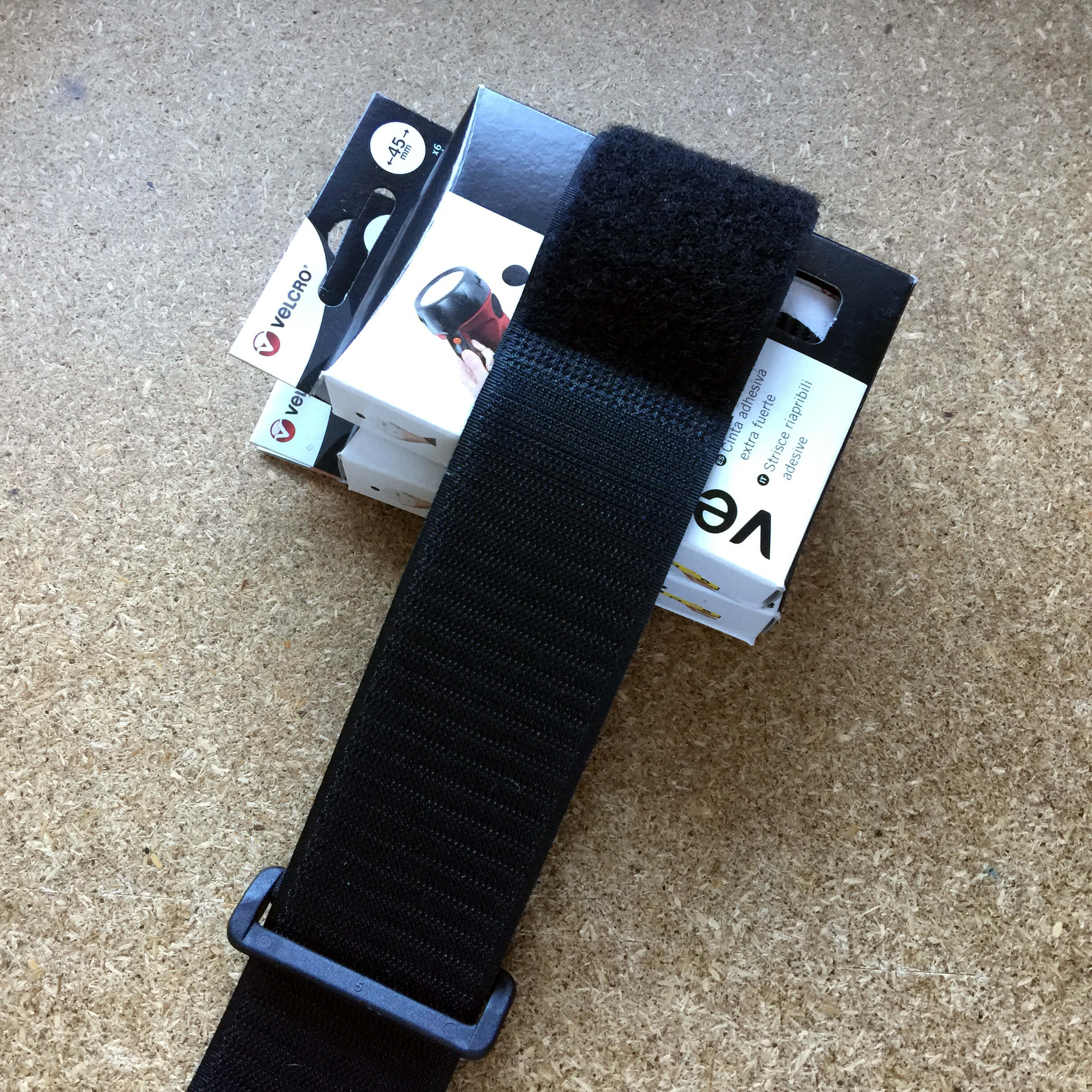 Instructions:
1. Start and wrap as normal feeding the hook tip through the buckle.
2. Wrap and secure, folding the hook all the way over the loop, covering it back to the buckle.
3. Trim off the excess hook so it ends level with the buckle (only trim if you are planning on keeping straps for specific items).
You are left with a strong closure without any loop side showing, this can be opened and closed 100's of times to remove and re-load items.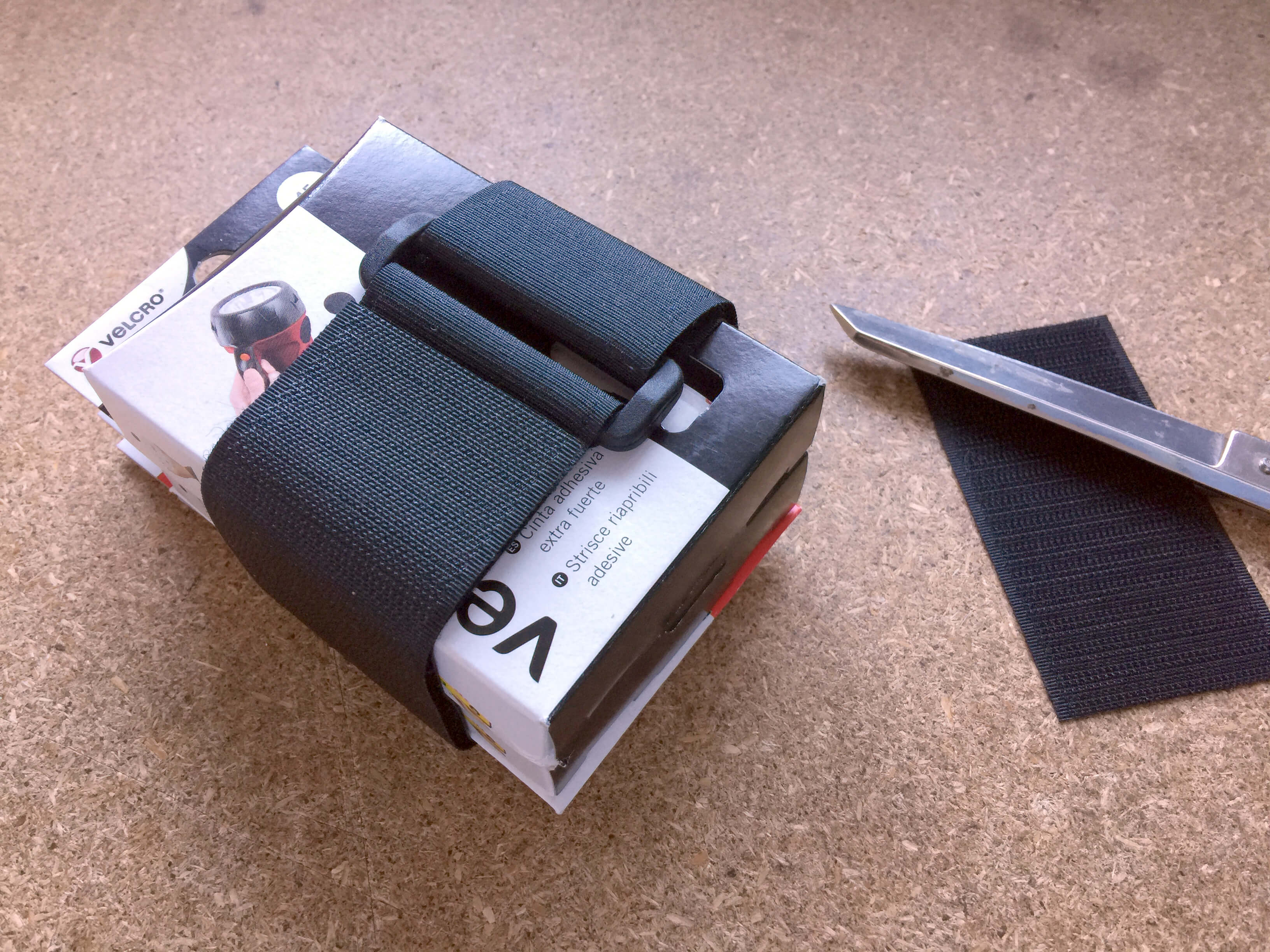 We have a range of frontring straps available from stock, we can also make any strap to your own requirements, including anti-static, low profile and in a range of colours with or without print. Please see our
frontring strap
section.