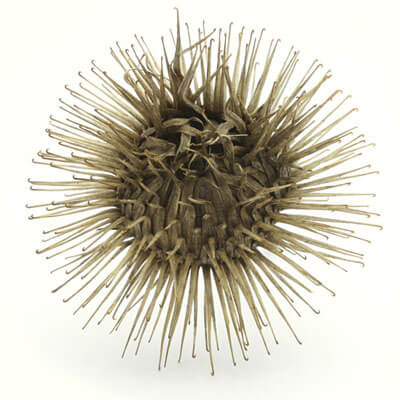 In the early 1940's Swiss inventor George de Mestral was walking with his dog through woodland when he found both his trousers and dogs coat were covered in cockleburs. George de Mestral became curious about their ability to attach to both material and fur, so he took some of the burrs home to further examine them under a microscope.

It was only under a microscope that he discovered their hook-like shape, this discovery is what started his quest to produce a unique two-sided fastener; one side with stiff "hooks" that were similar to the burrs on the cocklebur, the other side with soft "loops" resembling fabric. The two sided fastener became known as VELCRO® Brand hook and loop, named after the French words "velour" and "crochet".

Today the Velcro companies are a technically-driven, global organization and the industry leader in hook and loop fasteners. The company, through its worldwide subsidiaries offers hundreds of different hook and loop products and fastening systems. The VELCRO® Brand continues to be the most trusted producer of hook and loop fasteners in the world, and with it's continued commitment to development it remains the only fastener producer that you can rely on for quality.

There are many hook and loop products available to you today, however most provide only a close copy to the VELCRO® Brand range, and cannot offer the support or backing that the true VELCRO® Brand product offers.
VELCRO®, ONE-WRAP®, TEXACRO® and LOGISTRAP® are registered trademarks of Velcro BVBA. Used with permission.