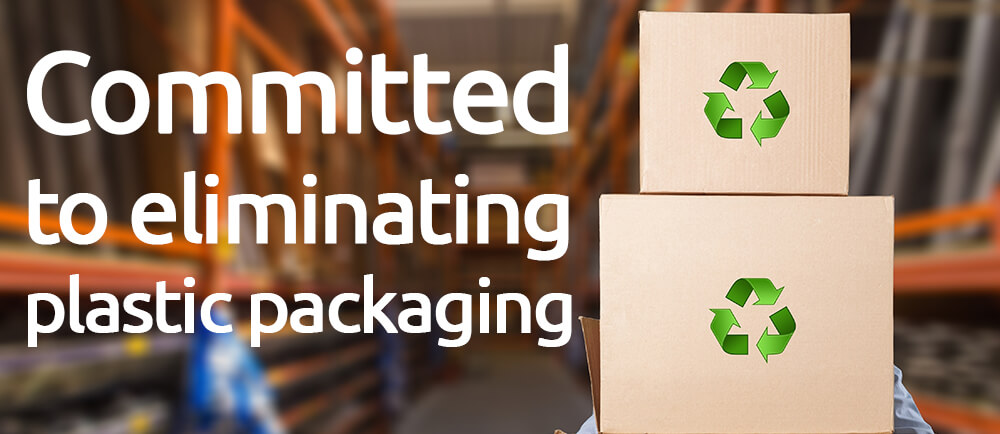 Environment and Our Packaging
Ensuring we make better environmental decisions is a constant consideration for us, we feel it is important that we as an online business make the right choices when it comes to packaging and the use of plastics.

When we started the business plastics were a big part of our packing process with many orders being packed in plastic pouches and small orders going out in small mailing bags. Proudly over the last few years we have almost eliminated all use of plastic pouches, instead opting to use a biodegradable sleeve for items such as the garden ties, these are made of a starch material that can even be put in composting bins.

Our envelopes are made of recycled paper and whilst they remain a bubble type, we also need to be mindful that products must arrive in good order and un-damaged. We do feel that the bubble envelopes offer less of a damaging environmental impact than the full plastic mailing pouches once used. We are continuing our efforts into alternative options around the use of bubble mailing bags and continue to trial different types of mailing containers, with the goal of eliminating the bubble envelope once a safe and suitable option is found.

Recently we have moved from brown plastic parcel tape to a reinforced paper tape, this means that our parcel boxes can be broken up and recycled without having to first remove all the packaging tape. This change was initially trialled and following from the positive feedback and by following a few parcels through the delivery journey we have found that this paper tape offers the same security as conventional plastic tape to our customers parcel boxes.

Whilst we continue to reduce our reliance on plastics we do feel as an online company our use is very low, and we look to have all plastics used eliminated from our packaging by the end of 2022.