Napped and Unnapped woven loops are generally available in the same width and colour options, however unnapped is not as common and often reserved for special applications.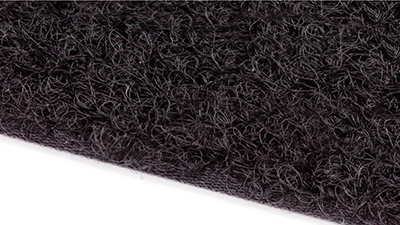 This is the most common type of woven loop used in both sew-on and stick-on. Napped loop is a brushed loop made from Nylon; this is constructed of woven fibres that have been brushed to create a random "fluffy" thick loop pile that allows for a strong closure with its corresponding hook.
Napped loop offers a high peel and shear strength along with a high cycle life.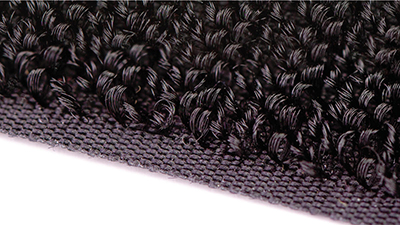 Unnapped woven loop is un-brushed, made up from unbroken loops, this creates a tight uniform appearance and offers an extremely high cycle life, however as the hooks don't penetrate as far the peel strength is lower.