Polyethylene (PE, PELD, PEHD)
Suitable
With Reservation
Not Suitable
Stick-on VELCRO® Brand hook and loop is available in a range of different types of adhesive, however the application of each type is principally the same, and very easy. To apply adhesive VELCRO® Brand tape simply ensure that the surface and adhesive type are suitable by referring to the guide charts below: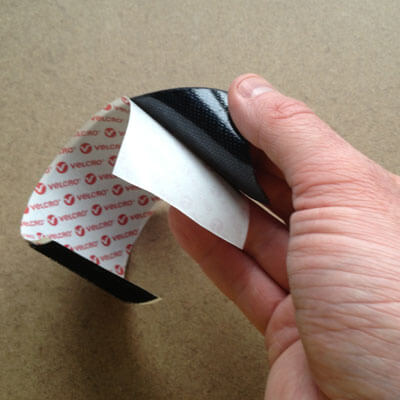 Once you have confirmed your application and have the correct fastener, you will see it has a VELCRO® Brand release paper backing, this not only protects and keeps the resin in the perfect state for use, but also is printed with the VELCRO® Brand, proving that you have the correct branded product you purchased, any adhesive tape without the printed backing is unlikely to be genuine VELCRO® Brand tape*.
*Some narrow rolls do have plain backing paper, however these are normally rolls that have been cut down, or made to order, standard stock rolls will always have branded release paper.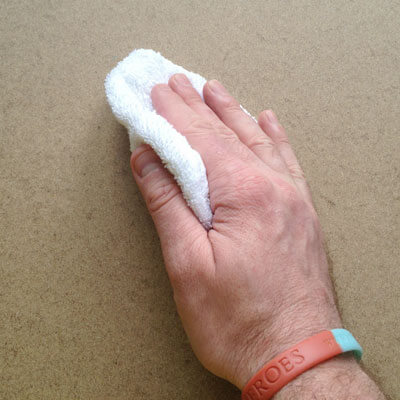 Now firstly and most importantly you need to clean the surface substrate that you are intending to stick the tape to, great care should be taken to ensure that you clean the surface without using any harsh chemicals or silicone sprays, or infact anything that will leave any trace of a sticky or oily residue, it is always a good idea to do a test before final application.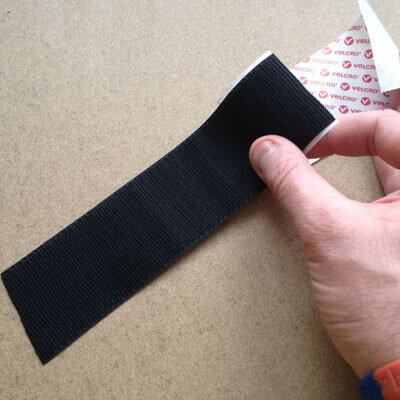 Once your substrate is clean and sound, you can simply mark out where you want the tape to be, this is a good idea when you need the fastener to be in an important place on the substrate, in-line with something for example, by having a mark or line to follow you can apply the tape following the line.
Then simply remove the backing paper, and apply starting from one end of the tape working your way down to the other pressing firmly as you go, once the tape is applied you can go over it with you thumbs one final time to firmly press the tape down into pace ensuring that all the resin has made contact with the substrate.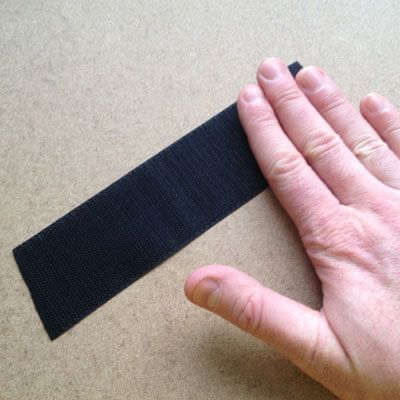 Once applied, the tape must be left for a full 24 hours before used, over this time the adhesive resin will go through it's curing process fully and be at it's optimum working strength.
Note: Most VELCRO® Brand adhesives are not recommended for fabrics, dashboards, flexible vinyl or underwater use. Continued exposure to full sunlight can also damage the fastener.