Wooden floors, sofas and tables often have a clash, not in colour or style but with their feet. Wood on wood often results in scrapes and scratches and that's something none of us want. Products are available that you apply to the base of your table or ornament that protect against such damage, but these can be expensive, luckily and only by chance VELCRO® Brand offers a simple but very effective solution.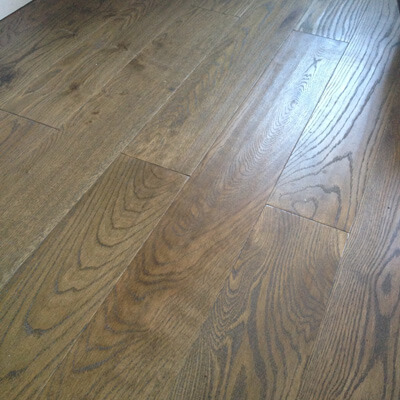 A real wood floor looks great and stands up to the dog, cat, kids and mum & dad, but furniture, now that's a different story, like a football to a greenhouse disaster is never far away. Sofas normally have wooden feet, the coffee table; wooden feet, in fact everything that sits directly on the floor seems to have wooden feet, move it once for a clean and leave a crater of deep wound destruction in your path, scratches that even a French polisher would say "no, no" to, yet to avoid this mess really only takes one minute and a well-placed piece of your favourite fastener..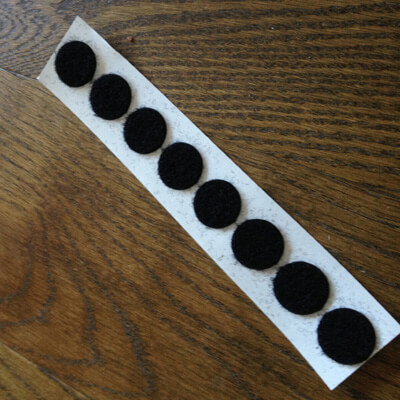 Coins, soft and fluffy, the loop side of a VELCRO® Brand coin offers the perfect barrier between the wood or any other delicate surface. Perfect, now all you need to do is stick it on..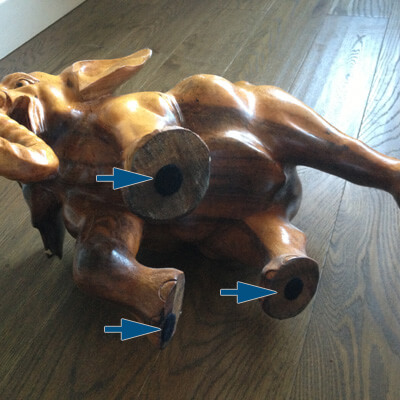 Use the VELCRO® Brand loop coins with adhesive backing and stick them to each foot or leg, now no more damage. You can move it around like a Gondola in Venice and be confident that nothing is going to hurt that floor. The soft loop side of the VELCRO® Brand tape acts as a barrier keeping the two warring woods away from each other.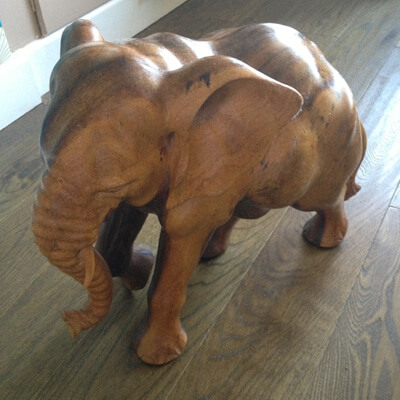 OK so we used an Elephant, only because he walks around so much and drags his feet, but this solution can be applied all around your home, new homes are often fitted with plastic window sills, great as you never need to paint them, they clean easy but again scratch, apply a little loop to your ornament = no more scratches! and the great thing is that the adhesive on the VELCRO® Brand hook and loop tape can be removed if required without any abrasive.
Use a citrus-based cleaner to remove any remaining adhesive. For thick adhesive you may need some elbow grease to get the resin off. We advise that you spot test any remover on an unseen area before use and always clean off the surface after using any cleaner.
You can buy coins in handy packs or by the roll, but for around the home our range of
VELCRO® Brand coin packs
will be perfect for the job, and best of all you can just opt for loop packs only.